Jesus Christ this took a long time to make.

I'll rate threat level from 1 to 5, 1 being low threat and 5 being high threat.\

1/5 - Safe 1v1 easy to kill. Low threat

2/5 - Relatively low threat. They can't usually kill you unless you play stupid.

3/5 - Medium threat. Usually comes down to mechanical skill.

4/5 - Relatively high threat. Don't fight this target by yourself unless they are extremely low. Caution

5/5 - Massive threat. Avoid unless you need to fight them. Never fight alone.

ALL RATINGS ARE MY OPINION. SUBJECT TO CHANGE.





Achilles
3/5
A lot of Achilles players opt for a more assassin style build. Avoid getting stunned or run circles around him while close up. This makes it difficult for the Achilles player to land his 1 and 4.



Agni
3/5
Agni is a medium range mage. Avoid the stun as that's his only CC. Use

Jet Stream to follow his dash and don't immediately pop the teleport. If his dash is down, you can burst Agni easily.



Ah Muzen Cab
2/5
AMC's slow and cripple can a huge nuisance. Wait for him to pop everything before comboing him as he has no mobility. You can also try to initiate the fight onto him with your ult since he can't do anything when knocked up.



Ah Puch
4/5
Despite being a low mobility mage, Ah Puch's slow, low cooldowns, and decent tankiness can be a pain to deal with. Never engage on a full health Ah Puch as they usually get a defense item or a few HP items making him hard to kill. His

Corpse Explosion isn't too scary but

Undead Surge is a big threat. Try to dodge it.



Amaterasu
2/5
Her damage is on the lower side of things, but the silence and big CC ultimate can be annoying to deal with. Ama shines in teamfights, not 1v1 trades. Try to single her out and burst her. Even if she does silence you, that means she wasted her only escape. If she ults, dash through her with the third cast of

Storm Kata.



Anhur
2/5
Don't stand under him,,avoid the pillar. Mark Anhur with your

Jet Stream. If he jumps away, follow him. If he stays to fight, combo him until he jumps, then chase. If he goes over a wall and the teleport is down, you can cast your ult and finish him off. Be careful as if he does jump and you teleport, Anhur's team could be waiting for you or he could stun you into the wall you just teleported in front of.



Anubis
3/5
Immobile target and usually stationary. If goobis ults, just run circles around him. Try not to get slowed or stunned and it's a win. Get caught and get bursted.



Ao Kuang
2/5
Usually ends up in a stalemate. Ao has no hard CC in his basic kit but he can easily escape with his

Water Illusion. Run circles in melee range to dodge his

Wild Storm.



Aphrodite
1/5
Easy easy kill. Relatively low damage. Build brawlers, try not to get stunned, and don't waste abilities when she ults. It's usually safe to pull Aphro after she ults. Aphro usually isn't alone though, in which the threat level goes up to 3/5.



Apollo
2/5
Has a mez that gives protections, has strong boxing potential, and has a very solid escape that knocks up. Either you win the fight, or he gets away. Nothing much to lose.



Arachne
5/5
Arachne is surprisingly hard to deal with. Her slow makes it easy for her to chase you, and she is strongest within melee range and her heal is pretty massive. Her ult can also follow you very easily and it can be used to avoid your ult. Try to avoid fighting Arachne. Use the escape combo if she engages on you. A good Arachne player will tear you to shreds.



Ares
4/5
Ares can kill you if you don't build any defense and the cripple is very annoying. The escape combo doesn't work either as you are crippled and Ares is immune to knockups when using

Searing Flesh and knockups are your only CC. If he lands a chain, you're dead. Just get beads and run.



Artemis
3/5
If you walk into traps (like me) you're gonna die. If Artemis ults, just try to disengage or charge your ultimate. By the time her CC immunity wears off, she'll get knocked up. Other than that, it's a pretty fair matchup. A good Artemis may trap where your

Jet Stream ends so be cautious when teleporting.



Artio
5/5
Artio is the biggest pain to fight, along with Ares. Her cripple is really annoying, her damage is scary, and she has a lot of healing and cc. Just don't fight her at all. Don't be afraid to use your ultimate to peel for yourself or teammates when being chased.



Athena
2/5
Athena usually won't have enough DPS to kill you. She is very tanky and block stacks can be annoying. If she has teammates supporting her, her threat level goes up to 4/5. Getting caught by the taunt will kill you very quickly. If she is low, you can easily chase with

Jet Stream.



Awilix
3/5
Just don't get knocked up. She is mobile but you can good chase potential.



Bacchus
4/5
Very high damage, very tanky, and lots of CC. Bacchus is a living nightmare to deal with. His knockup can cut your dash short and you have to waste a lot of abilities to get away from a good Bacchus. Try not to fight him.



Bakasura
2/5
Wait out his

Butcher Blades. You can also pull him to waste the

Butcher Blades buff timer. Use your ultimate or

Storm Kata to clear out the minions from his ultimate.

Wind Siphon also reduces the amount of auto attacks Baka can get out, greatly reducing his DPS.



Baron Samedi
3/5
Baron has long cooldowns on his key abilities. Avoid getting hit by autos because they stack up hysteria. Don't start a fight if you have high stacks of hysteria. If Baron ults, try to get away from your team.



Bastet
3/5
Her cats can't be easily killed without your ultimate. Bastet is also pretty slippery. Don't be stupid and time your teleport well. Bastet without her jump dies pretty easily but she's still annoying to deal with.



Bellona
3/5
She's tanky but you can cancel her bludgeon. The disarm is annoying but it's bearable. You probably won't be focusing on Bellona to kill anyways



Cabrakan
3/5
You can cancel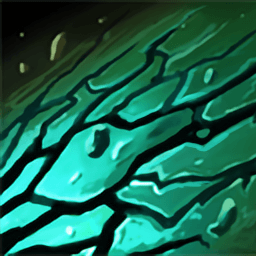 Tremors with

Wind Siphon. Cabrakan's wall can stop your escape so but most of your abilities hit through it. Don't try to 100-0 Cabrakan, it doesn't work.



Camazotz
2/5
Low mobility compared to Susano. Brawlers counters his healing, and other than that it's a pretty easy kill.



Cerberus
2/5
Don't get stunned, but it's pretty hard to get stunned within melee range. The biggest threat is his ult, but even that isn't a huge issue. Wait out the protection shred debuff.



Cernunnos
2/5
Don't get ulted. Don't get rooted. His autos chunk, but relatively easy matchup.



Chaac
4/5
Chaac's slow is very annoying to deal with. His ult having both a silence and a knock up is a pain. Chaac is also pretty mobile, especially when building

Shield of Regrowth.



Chang'e
3/5
Chang'e can dodge a lot of damage and avoid your CC. If you think she is going to ult, dashing through her can help you dodge it.



Chiron
1/5
Very easy matchup. His escape can be canceled by

Wind Siphon and when ulting he is very vulnerable. Don't play stupid and Chiron is a very easy kill to secure.



Chronos
3/5
Bait out his

Stop Time. Being within melee range makes it very easy to hit his stun. Other than that, Chronos has no CC or mobility so it's pretty easy.



Cu Chulainn
3/5
He's tanky and has a lot CC, but he can't chase you down. Try to avoid fighting him or trying to assassinate him.



Cupid
3/5
If heart bomb lands, immediately disengage. His ultimate is a massive pain to deal with so get Sprint or

Purification Beads to escape it.



Da Ji
3/5
Her burst and mobility is surprisingly annoying. Da Ji wants to fight up close. Very much a skill match up.



Discordia
2/5
Easy kill. Don't get hit by

Strife and she's an easy kill. Her ultimate is easy to dodge but not in close range. If the apple lands on you and Discordia is low, just keep attacking her or pull her closer.



Erlang Shen
3/5
Knockup, healing, taunt, etc. Erlang is a pain to fight. You can cancel his escape with

Wind Siphon. Don't 1v1 Erlang when

Spot Weakness is active.



Fafnir
4/5
Fafnir is surprisingly tanky and does a good chunk of damage. His CC is also pretty annoying so try not to get hit.



Fenrir
4/5
A good Adaptin.. I mean Fenrir will ruin your day. High base damage, decent lifesteal, and defensive items makes him extremely difficult to kill. Fenrir has to be one Susano's hardest counters if we don't count gods with cripples and hard slows.



Freya
3/5
Freya has the potential to kill you before you even get to her. If you teleport to her using

Jet Stream, she can just "WHOOP" you into the air. Her ult can also allow her to lifesteal a bit and avoid tons of damage. Try to get her to waste a lot of her mana before you fight her.



Ganesha
5/5
Slows, silences, and CC galore. If Ganesha is silencing an ally, pulling him cancels it. Try not to get caught by Ganesha or else you'll get bursted by his team very quickly. Never dash out of

Dharmic Pillars. The debuff from it is massive, and it's much safer to use

Jet Stream to get out.



Geb
4/5
Geb can't hurt you much but his teammates can slaughter you if the Geb is good. If Geb isn't CC immune yet, you can pull him out of

Roll Out. If you think he's going to initiate with

Cataclysm, precast

Jet Stream as an escape route.



Guan Yu
3/5
Guan is too tanky to fight and you can't cancel his abilities. He can also chase you down very easily. Guan isn't meant for 1v1s and in a teamfight he is deadly.



Hachiman
2/5
Don't get stunned. Other than that and the range advantage, Hachiman is pretty easy to fight. Biggest problem is that he can ult away.



Hades
2/5
Hades isn't hard. He's a very close range mage and you have two options to escape his ult. Two cons in this match up are that Hades has a silence and is relatively tanky. Other than that, it's hard for him to kill you.



He Bo
3/5
He Bo can one shot you, but you can also burst him very quickly. Without the knock up, He Bo is very vulnerable. The carpet slow can be avoided with [Winged Blade] or just by teleporting onto him.



Heimdallr
4/5
Heimadallr's ult and knock up give him a lot of survivability and set up but his 3rd ability

The Bifrost can also put him into bad situations that can lead to easy set up from Susano. It's a who catches who first fight. Heimdallr's vision control also makes him a bit harder to gank. As of release, Heimdallr's numbers are very overtuned and with the knockup immunity on his 2, Susano can't actually cancel the ability which allows it to work as a great zoning tool



Hel
2/5
Brawlers. Done.



Hera
3/5
Getting through Argus is going to be your biggest problem. He has a pretty big hitbox and can take

Jet Stream for Hera, and he's gonna be all up in your face. Hera also has her

Polymorph which will cut 2 seconds from your teleport window and storm kata combo at max rank.



Hercules
4/5
Brawlers. Don't fight Herc 1v1 ever.



Horus
3/5
Horus is really tanky and has a lot of sustain. He's also got a good amount of mobility so catching a Horus might be a bit tricky, although most of the time he will engage with ult and stun. The stun can be annoying as if you get hit, his team will collapse and kill you.



Hou Yi
3/5
Try not to fight Hou Yi 1v1. His suns are great at zoning people and his knock up stun combo is deadly. If his ultimate is down, your best option is to get behind him and burst. Try to save

Jet Stream as an escape when things go south.



Hun Batz
3/5
Hun Batz can completely destroy you when his ultimate interrupts your flow. Without it, hes pretty vulnerable but still quite mobile.



Eset
3/5
Easy matchup but her CC is very annoying. A good Isis can cancel her

Wing Gust to stun or silence you so be cautious. Other than that, not a huge threat, just annoying.



Izanami
1/5
Izzy can't do much besides silence and slow you for a bit, and both are easy to dodge. Follow Fade Away]} with [[Storm Kata and you'll be good.



Janus
2/5
If you get caught, you're dead. Chasing Janus is sometimes a bad idea as he has more mobility and can slow you. Janus is very squishy so catching him alone and on cooldown is an easy win.



Jing Wei
2/5
Don't get knocked up and follow Jing with

Jet Stream. Her best escape option is her ultimate, but you can kill her during the channel duration.



Jormungandr
5/5
All of Susano's CC is a form of displacement. Jorm is immune to displacement CC and has a lot of mobility.



Kali
3/5
Very much a skill match up. Kali will usually win the auto trade, but Susano has better mobility.



King Arthur
3/5
He's hard to lock down, being knock up immune in one of his spins. He also has a cripple. It's better to just avoid fighting a good Arthur because it'll be really hard to kill him anyways.



Khepri
1/5
If Khepri grabs you, just keep auto attacking him. If he grabs a teammate, just pull him off of them. Khepri is probably the weakest guardian vs Susano.



Kukulkan
2/5
Kuk puts up a decent fight. He's easy to chase, but his slow and tornado are very annoying. Initiating with

Typhoon makes it very easy to kill him. Be careful when fighting in melee range, as Kuk's ult is much easier to land when up close.



Kumbhakarna
4/5
Cancerous for everyone. ***bha can completely cancel

Storm Kata if you stay asleep. Not as annoying as Ares or Artio but still a pain.



Kuzenbo
2/5
Kuzenbo can't do too much without

Shell Spikes. Don't get caught by

Sumo Slam.

Watery Grave has a continuous knock up that can interrupt your combo.



Loki
2/5
Depends on who lands the CC first. Invisible Loki isn't a problem but his damage is. Get a

Void Shield or something of the sort to deal with him.



Medusa
2/5
Not a huge issue. Just remember to turn around when she ults and to dodge

Viper Shot.



Mercury
3/5
Same as Loki. If Merc grabs you and punches, you're gonna have a bad time. Other than that, remember your

Jet Stream follows Merc through

Sonic Boom so you can chase him pretty easily.



Merlin
3/5
Merlin can easily explode you and slows are annoying. He's also really squishy and it just depends on who's further ahead.



Ne Zha
2/5
Late game Ne Zha's sash ult combo will probably kill you. The banish can also interrupt your combo. Overall though, not a huge issue to deal with.



Neith
1/5
Are there any good Neith players? On a more serious note, most of Neith's abilities are very predictable. Don't get caught in a weave trap and you'll be fine.



Nemesis
2/5
Remove Nemesis's shield with

Wind Siphon. If she starts chasing, don't run unless you're low. Susano can usually beat Nemesis in a 1v1.



Nike
2/5
Cancel Nike's

Rend with

Storm Kata and she loses all of her damage. You still probably can't her due to her natural tankiness and safe escape.



Nox
4/5


Purification Beads Magi's Blessing



Nu Wa
3/5
Be careful when fighting Nu Wa when she summons her

Clay Soldiers. If you try dashing through them, she will usually still land the stun. Going around them is the safest option. You can also dash through them but it's a bit riskier. She's a low mobility mage so waiting out the soldier life timers or killing them is the safest option.



Odin
4/5


Jet Stream to escape

Ring of Spears. Odin is tanky and mobile so you can't kill him. Don't get bird bombed. That's pretty much it.



Olorun
3/5
Olorun is extremely squishy and easy to kill. However, if you are fighting an Olorun who has his ult up, predict when it will be cast and use

Jet Stream to escape it. This slow shuts down Susano really hard. A fight can go either way, favoring Susano in most situations. Olorun's heal is a HoT and doesn't heal much. He also has no reliable escapes.



Osiris
3/5
You can't kill him, he can't kill you. Break Tether ASAP.



Pele
3/5
Fighting Pele can be a pain since she she also wants to be up in your face. Susano uses a katana so his autos have a little more range than Pele, so use this to your advantage. If you time

Jet Stream correctly, you can completely avoid her knock up.



Persephone
5/5
Persephone is one of those hard to dive mages. She has mobility and can throw a bunch of stuff in your face. A good Persephone will probably be able to kill you even without her ult, which pretty much instantly shuts him down.



Poseidon
3/5
Poseidon has great peel with his

Tidal Surge and can lock you down with

Whirlpool.

Purification Beads and Aegis are a must.

Winged Blade is also very strong.



Ra
1/5
Pull Ra out of his

Solar Blessing. Other than that, Ra's slow moving abilities won't find their mark. Dash through and behind Ra when he ults for maximum tilt.



Raijin
3/5
His mobility, CC, and massive burst damage is annoying but his cooldowns are relatively long. Try to surprise the Raijin player rather than fighting him head on.



Rama
3/5
Cripple arrow from

Rolling Assault is annoying. If you do get crippled, back off and re initiate. When Rama goes up in the air, you can trap him with a pre planted

Typhoon.



Ratatoskr
3/5
Rat vs Susano feels like a hunter boxing match. No tips, just land your abilities.



Ravana
4/5
You can't kill him and he probably can't kill you but boy is he tanky. In a sustained fight, Ravana will usually be victorious. Try to avoid.



Scylla
2/5
Scylla is extremely squishy. Easy to chase and easy to dodge. Just don't get hit by

Sic 'Em and you'll be fine.



Serqet
2/5
Serqet will usually be the one to try and fight you. Dodging even one of her abilities will swing the fight in your favor. She has more mobility so chasing Serqet isn't always the best idea.



Set
2/5
Set is kinda weird right now so he's pretty easy to kill. He's too squishy but he has sustain and a good escape. Even with buffs, I don't think Set will be an issue for Susano.



Skadi
2/5
Dead Kaldr = Dead Skadi. Fast AA cancels destroy Kaldr.



Sobek
4/5
Naturally tanky. Don't fight Sobek when your minions are nearby as he has a pretty surprising amount of healing. Try not to get thrown into the enemy team as you can be damaged when in mid air. Sobek is too tanky to fight alone.



Sol
2/5
When Sol's

Disapparate is about to end, charge up

Typhoon to guarantee a knock up. Don't stand in her abilities and use common sense. When you see Sol ready

Stellar Burst, immediately juke in the opposite direction you were traveling to dodge it completely.



Sun Wukong
2/5
Pull cancels Wukong's

72 Transformations. He doesn't do too much damage but is hard to fight due to being so tanky and his ult is a great getaway.



Susano
3/5
Mirror match is usually a skill match up.



Sylvanus
3/5
Sylvanus with his team is very scary. His root isn't a cripple so just dash or teleport out of it before he grabs you.



Terra
4/5
Terra's insane gap closing potential and giant AoE slow is really hard to deal with. She is also immune to all of your CC whenever she has a standing stone up due to her passive

Standing Stones.



Thanatos
1/5
Thana's silence is very short. His death scythe is also easy to dodge. Just run circles around him, similar to how you fight Ao Kuang.



The Morrigan
1/5
Dodging Morrigan's stun is really easy and she doesn't do that much damage after that. Easy win. DoT from

Storm Kata also cancels her invisibility.



Thor
3/5
Thor usually builds pretty tanky making him hard to kill. When Thor goes up in the air, get

Jet Stream ready. Cast it, but don't teleport. If Thor is going to land on you, recast to avoid it. If he lands on your cloud, pm him "get jebated" (don't actually). Don't try pulling Thor when he is spinning as he's knock up immune. Best time to pull Thor is when he throws his hammer because he can't teleport when knocked up.



Thoth
2/5
Try to get close up on him. Thoth will try to run. Dodge the stun and Thoth will die. You can cancel his ult channel with

Wind Siphon and

Typhoon.



Tyr
3/5
Tyr can't be pulled out of his dash. Stay clear of it and fight. Tyr without Assault Stance

Fearless can't do anything to you but he is tanky.



Ullr
3/5
Don't get hit by

Thrown Axe. Best time to fight Ullr is when the axe is on cooldown or when he is in bow stance. Ullr then needs to switch stance while you kill him.



Vamana
3/5
Vamana is stupid tanky as he gets bonus power from physical defense. Get Titan's bane and run away from his ultimate. DO NOT FIGHT VAMANA IN HIS ULTIMATE.



Vulcan
3/5
Surprisingly annoying to deal with. Be sure to dodge the meatball or else you won't be able to fight him.



Xbalanque
2/5
He's got some mobility and his autos hurt but if you're on him, Xbal is probably gonna die. Don't play stupid and it's an easy kill.



Xing Tian
3/5
Xing is too tanky to fight alone. Just avoid his ultimate and try not to get hit by

Hook Slam.



Yemoja
3/5
Yemoja has a lot of sustain, cc, and an annoying ult. In a 1v1 scenario she should lose to Susano but in a teamfight her abilities will be all over the place. Try to catch her with low omi to guarantee a kill.



Ymir
3/5


Storm Kata and

Wind Siphon damage can go through Ymir's wall. If he freezes teammates, pull Ymir to prevent him from doing too much damage.



Zeus
3/5
As long as

Chain Lightning, Zeus will die. Get away from the shield when he throws

Aegis Assault to prevent getting slowed and detonated on.



Zhong Kui
3/5
Zhong is very tanky. Remember he is knock up immune when ulting.