War. War Never Changes.
In ancient times, during the ever-lasting battle of Rome and Greece, two gods were manifested:

Ares
and

Athena
. Ares, the greek god of war, represented the violence in war: bloodshed, damage, death. Athena, the strategist: battlemaps, plans, suprise attacks. While Rome had these same gods, a new one rose:

Bellona
. She took on the personalities of both, waiting to strike, but striking ruthlessly.
I'm
Ice
Cold
Pappsi
, here today to bring you a

Bellona
guide.
Without further ado, LET US BATTLE!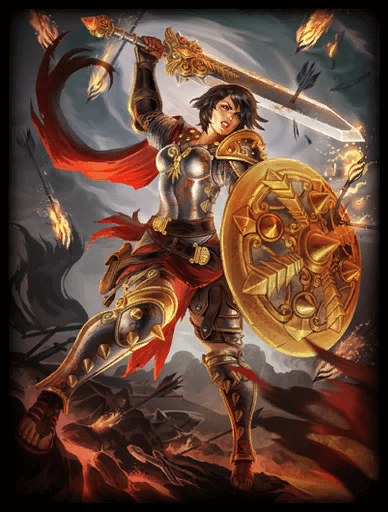 In SMITE,

Bellona
is a warrior, a sort of Jack of All Trades kinda gal. This means she has CC to lockdown targets for a limited amount of time, initiate with minor penalties, and be a huge presence in every fight, whether it be a gank or a full on frontal assault. This along with her skills and team composition flexibility, makes her recognizable as a force to be reckoned with.

- Natural tankiness -
- Great initiation -
- Potent heal -
- Great wave clear -
- 2 Hard CC's -
- Surprising damage -



- Very up close and personal -
- Bad disengage -
- Can be Cc'ed out of her clear -


.
.
.