You probably don't know who you're dealing with which is why you might ask this question. But let's look at some of the reasons why the moon goddess is a force to be reckoned with.

First off, let's look at her weapon.
Awilix has a spear which glows when her passive is up. Pretty neat and all, but its part of what makes her OP as it gives her the longest poke of any assassin in the game.

Wot dis mean?

Basically, compared to other assassins, Awilix doesn't have to be as close to start damaging you. This makes boxing her more difficult for other assassins as they have to get closer to her while she can keep a relatively safe distance to poke at them.

Awilix's passive is called

Initiative
This grants her 30% additional physical power for 2.5 seconds as long as she attacks first out of combat.

Wot dis mean?

Basically young padawan, this means that as long as you get the drop on someone first, you're going to be doing 30% more damage for the next 2.5 seconds, which is more than enough time to dump your entire kit on someone. This passive makes her a force to reckon with at all stages of the game since this means that if you gank someone during early game and you both have 100 physical power, as long as you attack first and say you both get 3 hits on each other in 2.5 seconds, they'll have dealt 300 damage while you'll deal 390. And this is just at the early game phase where everyone is broke and has few items. Mid/Late game where your physical power (with items depending on your build) is at least 250, you'll be doing a minimum of 325 per hit in the first 2.5 seconds of your fights, so that's an easy 650 hp melted in only 2 basics.



Her first ability is called

Summon Suku

This is what makes Awilix majestic as hell. Among every god/goddess who has a pet, there's no one (asides Guan Yu since it's his ultimate) in the game who can ride into battle looking stylish. Again, Awilix was a goddess designed to stunt on other enemy gods, and what better way to do it than making a great entrance? Basically, think of that famous painting of Napoleon, but Awilix instead, and instead of a horse, a freaking panther.

Now Suku, her panther (it has a name yunno), doesn't only exist to make you look cool. Suku also grants Awilix 25% movement speed with the only penalty being a 50% strafing penalty.

Wot dis mean?

If you move from side to side, you'll move 50% slower, but if you run forward, you'll be moving 25% faster at all levels. So basically (even though it's stupid not to buy boots) if you didn't buy boots and someone bought

Warrior Tabi for example, you'll still be moving faster than they are. So the reality of the situation is that no one can run away from Awilix. Neither can she be caged (Odin) nor walled off (Ymir) nor pulled a la Hades'

Pillar of Agony since she can just jump through these.
Also, this ability only goes on cooldown when you use the leap, meaning that as long as you don't jump with it, you can summon and cancel it at anytime without it being on cooldown.

If you use the ruler function on your targeter, when you use the leap, its range is 55 units.

And a bonus tip, if you cancel Suku and immediately attack, the animation doesn't show but a hit is registered which means that your next hit would make your second ability do double the damage it does.


Her second ability is called
Feather Step

Do you remember your reaction when you first saw someone do a backflip? Remember how they left you in awe and you just stood there, taking it all in? Well that's what this ability is and a bag of chips. This is how you style on enemy gods. Whenever you hit an enemy god, a circle appears around them, and depending on whether it's the first or second hit, that circle becomes bigger. For every time you hit an enemy god/goddess, you have 1.5 seconds to flip over them. If you flip on the second hit, you do double the damage. If you flip any other time, you'll do the base damage. If you hit them from the front, you flip behind them and if you hit them from behind and use this ability, you'll flip in front of them. Pretty straightforward right?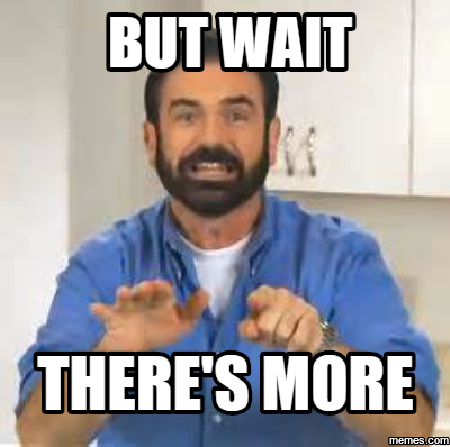 When Awilix uses this ability, she has what we call, immunity frames.

Wot dis mean?

Basically, once Awilix flips, she takes no damage whatsoever. Here's a video to make this easier on you
See how she avoided his ult and the damage? Yeah she does that. So basically if you time this right, anything damaging can be avoided. This is how you really drip in style.


Her third ability is called

Moonlight Charge.

Not only can you ride Suku into battle, just like Kaldr's pet

Skadi, you can throw it at people to do damage. If it hits them from the side or from behind, it knocks them up, and this makes it easy to land your ultimate. So basically, if you're chasing someone and they're making a beeline ahead of you, just fling Suku at them and watch them get knocked up, making it easier for you to catch up to them, or just yank them into

Gravity Surge. And the best part about this is, unlike Kaldr, this ability goes through walls. So as long as you land this ability, it doesn't matter where your opponent is standing. It will connect.
Just as an aside, if you use the ruler function on Smite, this ability goes to the max range of 70 units.

Bonus tip: This ability actually counts towards
Feather Step so if you're boxing someone and they're just slightly out of range of your spear and you throw Suku, depending on your proximity, if you mash whatever button is allocated to activate
Feather Step, you should flip over your enemy.



Her final and ultimate ability is called

Gravity Surge

By now, I believe you'll have come up against a

Neith who you could've almost killed, but she used her leap and escaped your clutches. Sucks doesn't it?

Awilix doesn't think so.

Awilix was created to counter gods with leaps (and certain dashes). No longer will anyone be able to escape your grasp by jumping away from you as you can yank them back to you, almost like Scorpion's Get Over Here! But that's just where the OPness starts from.

At max rank, once they're yanked back to you, they take damage on landing, you're bathed in the moonlight and have a fluorescent glow to you for 6 seconds, which grants you 70% attack speed and additional 60 physical power. You're also immune to roots (Neith tries to

Spirit Arrow you? Nope), slows (Poseidon's

Whirlpool? Nope) and knockback (Anhur's

Impale? Nah). This ultimate opens you to a totally different realm of possibilities.

Wot dis mean? Well if

- An enemy god/goddess leaps away from you, in order to escape. You yank them and kill them.

- You really want to kill Poseidon but his whirlpool is in the way. Ult and murder that fish.

- You're fighting (and oddly) losing a boxing match against an enemy god/goddess? Activate your ultimate and get your steroids to turn the tides.



Now for some fun maths.

Let's say you're level 20 (and I'm ignoring protections and item effects and all that jazz) and you're doing 250 damage per hit. You've found an enemy god and proceed to dump your whole kit on them, while your passive is inactive. Assuming the attack sequence is

Moonlight Charge into

Gravity Surge into 2 basic attacks and then
Feather Step (assuming they aren't dead yet) and finally ending with

Summon Suku, the damage numbers look like this.



Moonlight Charge does 250 (+60% of your physical power which means 400 damage)

+



Gravity Surge does 400 (+80% of your physical power which means 600 damage)

+

2 basic attacks (250+250=500)

+


Feather Step does 180 (+50% of your physical power which means 305 damage)

+



Summon Suku does 280 (+80% of your physical power which means this hits for 480) which means this whole combo gives you a total of 2285 HP that your enemy would lose without your passive being active. I also purposefully ignored the 60 physical power buff you get from your ultimate because I don't know how to do math correctly.

With the way Awilix was created, you'll generally be using at least 75% of your kit on your opponent anyways so those numbers of damage are quite easy to generate. Unless your enemy dies, which is usually what they do.

As Awilix, you should be deleting a squishy (i.e. every class except warriors and guardians) with this combo. And it'll most likely only take you 5 seconds to do so.