Passive: Audacity "♫Me-me-me-me-me-me-me!♫"

This passive helps you cap your attack speed even before the late game which allows you to make more use of items that have on-hit effects such as

Qin's Sais

Odysseus' Bow

Ichaival or

Silverbranch Bow as you start to cap your attack speed limits.

Tips:
-The more enemies you hit with your damaging abilities the more stacks you get.





1. Ability: So Beautiful "♫ Plays his lyre ♫"

This ability is

Apollo's one and only wave clear ability. You should be leveling up this ability first and maxing it out first. This ability is often underestimated but it does so much unexpected damage.

Tips:
-It is a great ability to do killing blows, secure kills.
-It goes through walls.
-It can be used to steal objectives, jungle camps.




2. Ability

:
Serenade
"♫ Aaaah! ♫"
This ability can be used both aggressively and defensively. It has a short range around

Apollo

.

Tips

:

-You should use this ability to cancel the channeling abilities of enemy gods. For example, Guan Yu uses his

Taolu Assault
on you, You can stop him with this ability.
Chanelling ability examples
: Nike's

Rend
Ares'

Searing Flesh
Cabrakan's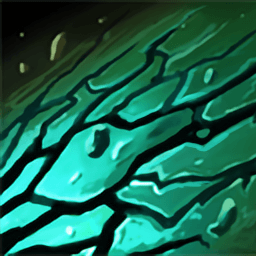 Tremors
-Keep this ability as long as you can and not waste it early. In case enemies collapse on you and gank you.
-This ability gives you physical protection, when you are 1vs1 ing in your lane you can pop this ability during a fight when enemies aren't in your range.



3. Ability

: The Moves

"♫ Yeah! Hahaha! ♫"

This ability can be used both aggressively and defensively as well. It is a dash that deals damage to enemies also slows them. It also increases your and your allies' movement speed.

Tips

:

-Try not to use this ability aggressively when you can't make sure whether it's safe or not.

-Try to hit as many enemies as possible with this ability as it increases your Audacity for each enemy hit.



4. Ability

: Across The Sky

"♫ Woooo! ♫"


His ultimate ability can be used in so many different ways

: chasing the enemies down, ganking, going back to your lane, rotating, escaping, avoiding enemy ultimates (Ares', Cerberus'), objective stealing, objective defending (fire giant, gold fury, etc.), split pushing, and more...

Tips

:

-Do not dive in multiple people even when you guarantee a kill it would most likely not be worth it.

-When you are to land your ultimate on an enemy god, do not hurry! Wait for them to use their dashes, leaps then land your ultimate.

-Use this ability to to distract enemies while they are doing objectives such as fire giant or try to steal it!

-Check your mana before ulting, your ultimate costs mana every second and you are forced to land when you run out of mana and possibly find yourself surrounded by enemies depending on where you will be touching the ground.