Flat pen build

You build this it's gg - there's not one assassin or adc or mage in the game that can withstand your dmg. Your autos hit for close to 600/auto and one clean 2>auto>4>1 combo means instant death you don't even need to send them thru Nippleheim the initial ult hit is just about all it takes.

Heim is so much better at using this build than Ullr btw, Ullr needs to land the axe which is relatively hard to do while heim needs to just blink in for the knock up from his 2 then the rest is impossible to miss.

One thing worth mentioning: Be very mindful of where you place your portals! If you're going to blink in to assassinate a carry make sure you place a portal just behind you so you can blink 1>2>auto>4>3 and be out of there before fkn wukong or something mauls your azz to death.


---
Malice build

Malice
has the most slept on passive in the game. Getting 3 secs off heim's 1 and 2 in ability focused builds imo kinda rivals heims's best build which is the full flat pen one. That build is stronger in terms of brute force eg. 2(knock em up)>auto>4>1 is a guaranteed one shot but this malice thing here gives crit and shorter cooldowns. Keep in mind that Silverbranch + atalanta + qin's meta got nerfed which means crit and adcs without no attack speed self buff are probably coming back in business. Try it out see if you like it.
Boots swap/7th slot options
If you're a great player and bought

Blink Rune
lvl 12 then get

Titan's Bane
7th so you can execute squishies with blink>4>1>auto. No but really It's for the passive and the pen cap.
"Why not atalanta?"
I don't like atalanta on heim - I think it's lackluster especially after recent nerfs.
Tbh there are like 10 different items you can buy here so I'll just mention the most important stats and keep it at that.
Healing reduction buy
--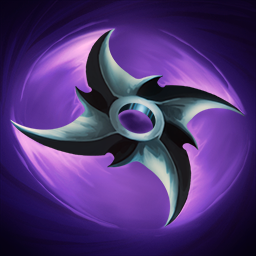 Shadowsteel Shuriken
Toxic Blade sucks without silverbranch to make up for its lack of base power so get this instead
Double lifesteal buy
--

Asi
Raw damage boost
--

Qin's Sais
argument can be made whether Deathbringer is better here but problem is there's this item Spectral Armor that directly counters DB and as long as its not nerfed or changed DB's passive could never be utilized well so Qin's wins the raw damage "category". Ofc if you're playing vs noobs you won't need to worry about enemies building it.
So this is more of a "theory" than an actual build. I only tested it like maybe 10 times tops against a bunch of casuals on my 2nd acc and it was a breeze playing with it but so would be literally any other build in that scenario so idk if it's just meh or secretly op.