Fafnir is highly dependent on his abilities even during his ultimate, so this is probably the most important part of the guide.
An important note is that Fafnir´s abilities have added effects during his ultimate.
Leveling priority is 4, 1, 2 and 3.

A pretty solid passive, giving you +2 gold from all enemy kills or assists (gods and minions). This is really gonna help you get items faster during the early game.
Also, you gain protections from any gold you have, capping at 1000 gold with 25 physical and magical protections. A nice bonus.

An underrated ability. Once you learn to land it, you can interrupt almost any ability, like cabra´s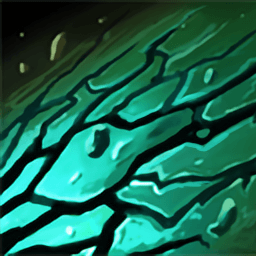 Tremors
. In dragon form, it becomes your most reliable engage and damage ability with an added tick damage.

This will help your adc melt towers, enemies and jungle monsters. It can be used on either you or one of your allies, increases attack speed and adds a little extra damage. It also heals you a bit (no matter who you use it on), making it your main sustain. This is what makes Shield of Regrowth viable on Fafnir.
In dragon form, the ability is AoE, giving everyone inside the radius attack speed and bonus damage. Try to hit yourself and adc for maximum effectiveness.

Fafnir leaps a massive distance, even over objects.
This is, in my opinion, the best escape in the game, making this what allows Fafnir be ultra aggressive and not die in the process. It is also your main engage for an ultimate combo.
In dragon form, you can leap even farther, can stun an enemy, and has tick damage. You really want to save this one in dragon form, as it´s your main escape for when your dragon timer´s about to run out.

Fafnir´s bread and butter.
When activated, you turn into a dragon. You want to do this in the middle of the enemy team, as you become untargettable while transforming, and any enemies inside the radius get tick damaged. Oh, and any abilities you used before engaging get refresh. Cause why not?
Apart from refreshing your (now upgraded) abilities, Fafnir´s auto-attacks get reduced damage but deal 3 ticks of damage per second. This is what makes Fafnir an absolute beast late game, with good tankyness and solid damage numbers.
REMEMBER THAT YOU´RE INCREADIBLY VULNERABLE WHILE TURNING BACK INTO FAFNIR.
Be careful with this ability in the early game, as most of your deaths will come from you not paying attention to how much time you have left as a dragon.