Notes

Seer Of The Jungle gives you 60 power, 25 physical protection, 30% attack speed, and 30% increased damage to jungle monsters/bosses. Alternatively if there are a lot of fights happening in the jungle, you can pick up

Protector Of The Jungle for additional power/protections.



Stone Cutting Sword is a great item that will steal protections from your target and it has a high amount of power with it.



Rage gives 30 power and 45% critical strike chance at max stacks, this provides a huge boost in crit chance which is heavily relied on by Mercury in this build.



Deathbringer provides us with 50 power, 25% critical strike, and the passive increases crit damage by 30%. This is a very expensive item but will make you hit like a truck.

Note: You can switch the build order between

Deathbringer and Wind Demon

Wind Demon provides 25 power, 15% attack speed, and 20% critical strike chance. With the passive, for every time you hit a critical strike, your attack speed is increased by 15%, movement speed by 10%, and 10% penetration.



Serrated Edge provides us with 20% pen, power, lifesteal, movement speed, and extra power/lifesteal. This can be replaced with

Bloodforge if you'd like to hit squishy targets even harder (upwards of 2k damage), or

Titan's Bane if you prefer more penetration, especially on your abilities. I believe

Serrated Edge is the superior choice here due to how bloated it is compared to the other two.

Alternatively, you could build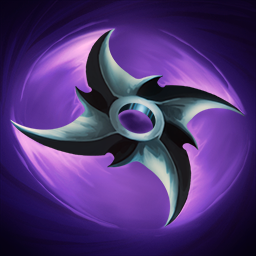 Shadowsteel Shuriken in place of

Serrated Edge if you need antiheal, and then you could build

Serrated Edge and sell

Seer Of The Jungle (or

Eye Of The Jungle)